018 The Speck in Obama's Eye, the Plank in Bush's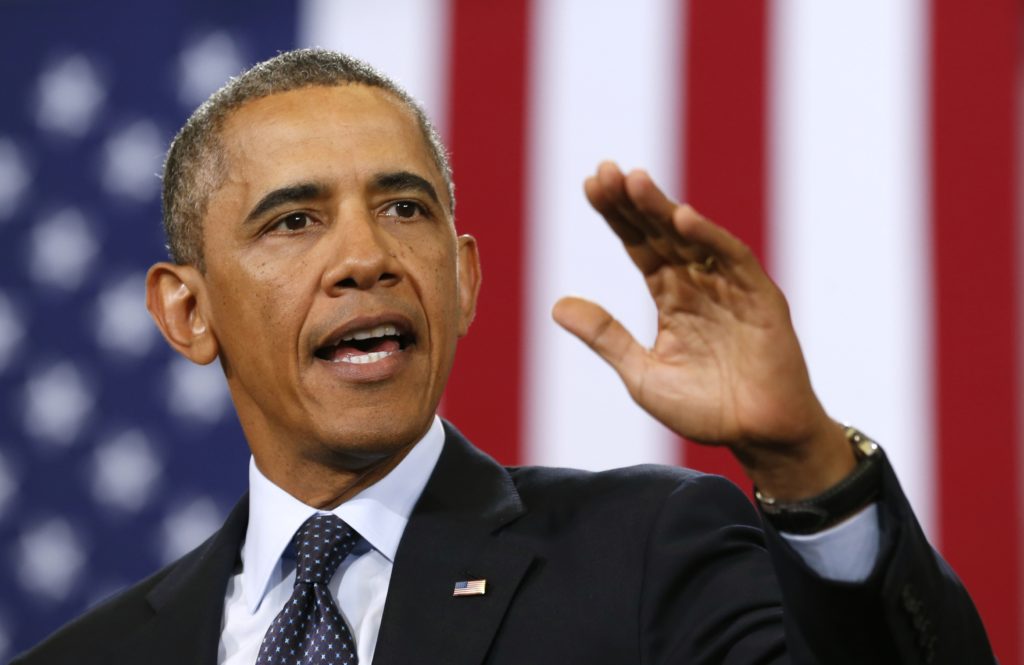 See you Obama, you're no MLK, but you're no GWB either
Barak Obama's eight years is just about over and a lot of conservative and progressive writers and pundits are busy evaluating his performance and attempting to beat each other in defining his legacy. While many on the conservative side rabidly hate Obama and believe he wasn't born in the USA, believe he is really Muslim, believe he likes Muslims more than Americans, have a sneaking suspicion he's black, thought he was going to take their guns, etc., real progressives were turned off by his refusal to investigate the Bush administrations lies that got us into Afghanistan and Iraq, were upset he took single payer off the table of Obamacare, hired a guy named Cass Sunstein who wanted to "cognitively infiltrate anti-government groups," pretended to look the other way as NSA expanded their domestic spying program, a clear violation of our Fourth Amendment rights. Progressive are mad Gitmo wasn't shut down as promised, are appalled by the drone killings, and now believe Obama is doing more than his part to foment war with Russia by allowing the unsubstantiated "intelligence" reports of hacking to dominate the news cycles for far too long. From Center for Global Research:
Furthermore —  as a parting gift to the American people's constitutional rights — and in the final hours before the Christmas holiday weekend, Obama quietly signed the 2017 National Defense Authorization Act (NDAA) into law. Buried within the $619 billion military budget was a controversial provision establishing a national anti-propaganda center which critics warned could threaten the "freedom of the press," such as it is.

The Countering Disinformation and Propaganda Act, introduced by Republican Senator Rob Portman of Ohio, establishes a Global Engagement Centre under the State Department which will coordinate efforts to "recognize, understand, expose, and counter foreign state and non-state propaganda and disinformation efforts aimed at undermining United Sates national security interests." This law will authorize grants to non-governmental agencies to help "collect and store examples in print, online, and social media, disinformation, misinformation, and propaganda" directed at the U.S. and its allies, as well as "counter efforts by foreign entities to use disinformation, misinformation, and propaganda to influence the policies and social and political stability" of the U.S. and allied nations.
Many folks also hate the United Nations, but sometimes they get it right, such as:
"Everyone has the right to freedom of opinion and expression; this right includes freedom to hold opinions without interference and to seek, receive and impart information and ideas through any media and regardless of frontiers."—The Universal Declaration of Human Rights 
 In 2016, Obama sent Israel a $38 billion military aid package on top of the annual $6 billion in tax payer money and none of it is accountable, none of it is our business, no debates, no commentaries–just pay up and shut up.  More from Global Research:
Obama's most serious failure, however, must be his administration's unconditional support — apart from the recent last gasp abstention from UN Security Council Resolution 2334 regarding illegal Israeli settlements in Palestinian territories occupied since 1967, including East Jerusalem — for a state which more than any other has tirelessly endeavored to subvert Western democracy.
To be fair, Obama inherited Bush's mess, his wars, his economic collapse, his bedroom even, and now 20 million more people have health insurance, the stock market is historically high, there are help wanted signs all over Seattle, even though the general economy remains sluggish. During last year's presidential campaigns, Bernie Sanders was the progressives' choice, but not the Democrats' choice and therefore not the media's choice, so they threw Bernie under the bus much as they did Dennis Kucinich in the 2008 democratic primaries. Obama was branded a neoliberal elitist puppet by progressives and didn't bring much change at all–ditto for expectations from Hillary.
But the far right slobbers alien acid at the mere mention of the "Kenyan" black Muslim interloper. I'm not sure if its because he's black, or because they suspect he's Muslim, or because they consider him a liberal, add all three together and that's just too much different for some good ole boys to handle. Obama is so despised and loathed by far right bloggers they debase themselves in trying to come up with ever meaner and more outrageous comments to vilify him. It's as if the far right is so fixated they totally forget what came before, they see the speck in Obama's eye and declare it a plank, and forget the timber in GW Bush's eye.
Small minds and short memories allow the far right to forget who first bailed out the banksters and how we got into the Middle East quagmire which exploded, literally, right after September 11, 2001, so I thought it might be useful to juxtapose Bush with Obama and revisit some key incidents during Bush's tenure.
Imagine the far right's outrage . . .
If it was Obama's family lawyer, James Baker the III, who stopped the Florida recount with the help of Florida governor and Obama's brother (Jeb) and was appointed president by the Supreme Court and not by We the People . . .
If Obama's vice president met secretly in OUR Whitehouse with energy executives and refused to even name the attendants, even after the Sierra Club and Judicial Watch, a CONSERVATIVE internet site, sued, taking the case all the way to the Supreme Court, where Obama's (I mean Bush's) VP went duck hunting with Antonin Scalia . . .
If Obama's father (GHW) was known to have met with Muslims just one day before September 11, 2001 at the Ritz Carleton Hotel in DC, and those Muslims were Saudi Arabian including Bin Laden family members, and those members were partners in the Carlyle Group, a military industrial contractor, and those Muslim, Bin Laden family members were part of a group that profited from the Sept. 11 tragedy. . .
If Obama was so thick with Saudi Arabian Muslims that Saudi Prince Bandar was known as Bandar Obama instead of Bandar Bush as he was branded . . .
If America was attacked by Muslims known to be in the country and Obama failed to stop even one of the rogue airplanes from hitting their target . . .
If people found out Obama's brother (Marvin Bush) and his cousin (Wirt Walker III) were head of a Kuwaiti-(Muslim-owned) security firm in charge of security for Logan and Dulles airports, where the Muslim hijackers allegedly boarded, as well as security responsibilities for the World Trade Center complex . . .
From Kevin Ryan's website on 9/11 research. After the 1993 bombing, a company called Stratesec was responsible for the overall integration of the new WTC security system.  In the few years leading up to 9/11, Stratesec also had contracts to provide security services for United Airlines, which owned two of the planes that were destroyed on 9/11, and Dulles Airport where American Airlines Flight 77 took off.
Stratesec's board of directors included Marvin Bush, the brother of George W. Bush, and Wirt Dexter Walker III, a distant relative of the Bush brothers.[1]  Marvin Bush joined the board of Stratesec after meeting members of the Al Sabah family on a trip to Kuwait with his father in April 1993.  During this trip, the Kuwaiti royals displayed enormous gratitude to the elder Bush for having saved their country from Saddam Hussein only two years earlier.
But the Bush-Kuwaiti connection went back much farther, to 1959, when the Kuwaitis helped to fund Bush's start-up company, Zapata Off-Shore.  As a CIA business asset during this time, Bush and his company worked directly with the anti-Castro Cuban groups in Miami before and after the Bay of Pigs invasion.
During the 1993 trip, the royals in the United Arab Emirates showed similar gratitude to the Bush family by putting Marvin on the board at Fresh Del Monte, which was purchased by the UAE-owned company IAT in 1994. The alleged 9/11 hijackers had many connections to the UAE, and much of the funding for the attacks came through that country. Mish'al Yusuf Saud Al Sabah, the majority owner of KuwAm Corporation, was the company's chairman since 1982. Just after the Bush family visit in 1993, KuwAm gained a controlling interest in Stratesec.
Imagine the far right's outrage . . .
If Obama's family lawyer, James Baker III, defended the Saudi Arabians (Muslims) from lawsuits by the families of the victims of 9/11, suing over Saudi Arabia's involvement, (funding the Muslim patsies.)
If Obama shut down all of American airspace after 9/11, but allowed Saudi Arabian and Bin Laden family members to fly unchallenged back to Saudi Arabia . . .From House of Bush, House of Saud by Craig Unger.
In the days after the September 11th attacks, former Vice President Al Gore was grounded, former President Bill Clinton was grounded, planes were forced down in mid-flight, including one carrying a heart to be transplanted to a deathly-ill cardiac patient.

American skies were empty, yet at the same time 140 influential Saudis were effectively chaperoned out of the country–allegedly by the U.S. government. Among them, were several dozen members of the bin Laden family. They were never questioned by the FBI.

Despite the fact that 15 of the 19 hijackers were from Saudi Arabia, top White House officials approved the evacuation of Saudi citizens at a time when all other planes were grounded.

How was this possible?

The answer lies in the long-term relationship between the Bush family and the Saudi royal family that dates back over two decades and the is the subject of a book by Craig Unger entitled, "House of Bush, House of Saud: The Secret Relationship Between the World's Two Most Powerful Dynasties."
George W. Bush was closer to Global power player Muslims than Obama ever was. The Bin Ladens helped GW land a lucrative oil drilling job in Saudi Arabia. On 9/11 we were invaded by  family members of Bush's business partners while his dad met with Bin Ladens, while Marvin Bush was recently head of security at the WTC complex. If Obama had just one of these glaring conflicts of interest–and that's a euphemism–had just one tie to the Bin Laden, or ties to security at the WTC complex, I am quite sure we would have had a full on independent 9/11 investigation. Today's Obama haters would have demanded it.
The US invaded two sovereign foreign countries, leading to some 7,000 American deaths and hundreds of thousands of deaths to people in their own countries. . . Obama's only killed a few hundred with his drones.
Obama is no Martin Luther King Jr. but at least the speck in his eye is much smaller than the plank in Bush's.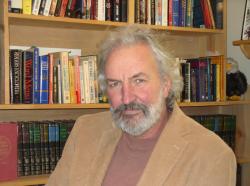 Lee is an author who lives with his wife and near his children and grandchildren in the Pacific Northwest, draws substance from a rather unique chapter in his lifestyle, raising a family in a remote wilderness valley in north central British Columbia. (lee@youtopia.guru) Find Out More >>
Reader Interactions