About the Author, Lee Anderson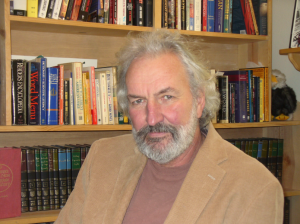 The author believes true journalism and good writing require a deep curiosity about the world and an insatiable desire to fully comprehend the subject matter. This quest for understanding and truth inevitably leads to recognition that all things are interconnected with all other things. In science, the cosmologists and quantum physicists are continually seeking a unified field theory, some mathematical formula or other universal language that ties everything together because they know it must be so. The fact that all things are connected to all things is, in the author's opinion, the essence of the term spirituality. It is because of this interconnection of shared existence that all things are due regard and respect. The mainstream media, and even Pulitzer Prize winning authors, protect the oligarchy by pretending political and social issues are not connected.
Lee Anderson, now living with his wife and near his children and grandchildren in the Pacific Northwest, draws substance from a rather unique chapter in his lifestyle, raising a family in a remote wilderness valley in north central British Columbia. The challenges and rewards of such a lifestyle earned him a strong sense of independence and resourcefulness, not to mention the everlasting gratitude of his now grown children. Life lived well is an adventure. His life adventure led him to a brief career in journalism in Canada, writing for a national chain where he wrote about sports, forestry, environment and Native affairs during the tumultuous 1980/90s, similar to the Arab spring, when citizens of British Columbia and the Pacific Northwest U.S.A. began to revolt against the transnational timber companies and their plunder of the public forests. It was during his reporting on these valley–by–valley conflicts, that Anderson learned the real role of the media––to act as a corporate propaganda outlet and to disconnect one event from the other. After moving back to the "States" Anderson took up the same profession as George Washington and Thomas Jefferson, no, not hemp farming but land surveying. This profession imbued Anderson with very good problem solving skills and taught him the truth and certainty of mathematics.
 "It is the universal truth of mathematics upon which I stand to make the bold assertions that are found in this book." –– Lee Anderson  2015