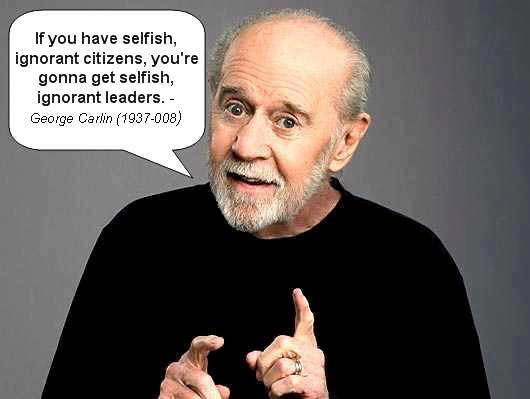 Throughout history and mythology are accounts of cataclysmic events on such a scale as to wipe out most all of humanity. These terrestrial upheavals traditionally follow ever descending stages of corruption by the ruling class and their apathetic, easily distracted denizens. Noah was able to save only a handful of people when God flooded the earth because God was so distraught with human propensity toward evil thoughts and acts.
Once again, in the Hebrew Bible, God destroyed Sodom and Gomorrah with fire (or tactical nuke, suggested by Ancient Aliens) when Abraham, the father of all three main religions, Judaism, Christianity and Islam, cannot produce for God even 10 righteous people in the sister cities of ancient Canaan. Lot does his best to appease the deviant townsfolk by offering his daughters to the mob of would be rapists in order to spare the angels sent by God to evaluate the level of sin in the cities, but alas, Lot and his daughters and the angels were the only ones to escape the wrath of God, even Lot's wife was turned to a pillar of salt when she disobeyed a simple order from the angels, don't look back. The towns were utterly destroyed and Abraham lost the bet.
Plato wrote in metaphor about the spectacular paradise island empire of Atlantis near the Pillars of Heracles that finally was swallowed up by the ocean after the citizens fell into wickedness and indolence. So it was with Pompeii, the Italian villa of ancient Rome which became a sexual resort of sorts for the wealthy aristocracy of Rome. Pompeii was destroyed by fire and ash when Mount Vesuvius erupted in 79 AD. Some Hebrews believe the destruction was God's retaliation for the Roman's sacking of the Second Temple of Solomon in 70 AD.
The apocalyptic finale to our current civilization is foretold in Revelations after the all-loving and all-forgiving God once again gives up on mankind. The end times, as foretold, will see world–wide anguish and suffering, retribution for wide spread depravity and materialistic idolatry by the human race; of course this fiery ending is brought about first by the great battle to come at Armageddon ushering in the second coming of Christ, who, according to fundamentalists, refuses to revisit earth until the great war ensues, which is why many Jews, Christians and Muslims are doing their best to foment World War III and various and sundry tribulations––somehow this slaughter of human life is supposed to impress the Prince of Peace.
Obviously it's hard to separate fiction from dim ancient lore, so I'm not convinced that loose morals doomed so many ancient civilizations, but I won't argue against it either because something has to account for our decadent society. A 2013 study reported in Huffington Post and other sites states pornography accounts for over 30 percent of all internet traffic, more than Netflix, Amazon and Twitter combined. Rather than, or along with decadence, I suspect ancient civilizations collapsed because they were ruled by idiots––much as we see today.
The question arises, how come idiots rise to the role of leaders? Well there are many reasons not least is the public gets the leaders it deserves, after all they come from us. A nation of idiots, a world of idiots, can expect no less than to be ruled by idiots. An anecdotal account of how a certain keystone–cop foreman came to be in charge of skilled loggers is told by those loggers:
He can't fell trees, can't buck, can't skid, can't load, can't drive a truck, can't run equipment, might as well make him foreman.
The capitalistic system is largely responsible for advancing idiotic fools to leadership positions, especially in government. I'm not against capitalism in that I feel a person should be rewarded for effort and ingenuity, after all, who is to limit what anyone makes if the public buys their product? I'm all in for benevolent capitalism, but Wall Street capitalism is a system that compounds wealth on those already wealthy, whether or not they gained wealth by effort and ingenuity. Even then the father or mother may have earned it the old fashioned way, while their offspring inherited their wealth, accruing power and influence while barely straining a muscle or neuron. Many leaders who are so stupid in real–world affairs they can't poor piss out of a boot if the instructions are on the sole, as old timers are wont to say, yet are extremely wealthy, powerful, and influential, because they benefited from a rigged financial system, not because they are smart. They may be shrewd, cunning, even devious, but not so smart, surely not wise. In fact, the current iteration of capitalism rewards ruthless greed far more than ingenuity and hard work.
It has long been known that Fred Koch (the father of David and Charles) made part of his early fortune working in Stalin's Russia, which the elder Koch later said influenced his strong anti-communist views. Mayer, for the first time, describes the early effort to land a refinery construction deal that was ultimately blessed personally by Adolf Hitler. In 1934, Mayer reports, Fred Koch's firm provided engineering plans and began overseeing construction of a massive oil refinery near Hamburg, which would become a component of the Nazi war machine, supplying fuel for German warplanes. (By Tom Hamburger January 11, Washington Post, reviewing the new book "Dark Money," by Jane Mayer).
It would be extremely beneficial if the people running things were accomplished problem solvers. Problem solving requires dexterity in cognitive functioning. To be a great problem solver requires experience in solving myriad challenging problems, it's even more beneficial to be able to think on your feet, or in artificial intelligence jargon, have a fast central processor. Smart people also gain the ability to project likely occurrences from known situations, the premise for Isaac Asimov's Foundation Trilogy, where the wise guardians are so smart they are able to predict the future and protect the Galactic Empire using a branch of mathematics called psychohistory.
For contrast, the Project for New American Century Neocons (PNAC) were so stupid they were not able to predict the bloody chaos that resulted from the illegal and immoral invasion of Iraq and Afghanistan, in fact they–along with Hillary Clinton–are trying to repeat this malicious foolishness by threatening to establish a "no fly zone" over the skies over Syria and put American boots on the ground. It could be they just want to start WWIII and force Jesus back to earth in order to fulfill prophecy. They might think about the consequences of these bloody incursions if their own skin was at risk, but the wealthy long ago learned how to internalize profit, and externalize risk. War is profit, fighting war is risk.
Full Definition of intelligence
1 a (1) :  the ability to learn or understand or to deal with new or trying situations :  reason; also :  the skilled use of reason (2) :  the ability to apply knowledge to manipulate one's environment or to think abstractly as measured by objective criteria (as tests) b Christian Science :  the basic eternal quality of divine Mind c :  mental acuteness :  shrewdness
I was reminded of how wealthy powerful people think watching one of the first republican debates when Donald Trump bragged about "building" one of his skyscrapers. He was referring, most likely, to the 98 story Trump Tower in Chicago. His comment came while he was telling the world he would, if elected, build a wall between Mexico and USA "with a big beautiful door," he would be able to achieve this amazing feat and even make Mexico pay for it, he insisted, because "I know how to build things, I built a 95 story building."
And his statement reminded me of watching an interview with a Hollywood couple many years ago. I was a bit more naïve back then, because the starlet, whose name I forgot, stated she and her husband were building their new dream home. I thought that was pretty cool, this ultra-rich and famous couple were actually rolling up their sleeves and were going to build their own home.
I came to realize they meant other people were going to build it, they were going to hire an architect to design the house, others to prepare the land, others to pour the foundation, others to frame the house, others to install electricity, plumbing, finishing and still others to clean the house and keep the grounds tidy. That's what they really meant by "building our own home."
Donald Trump no more built the Trump Tower than he will build the Mexican Iron Curtain.
A July 9, 2012 AlterNet article By Brian Miller, Mike Lapham reveals more about the "self-made" billionaire.
Trump was born in New York City in 1946, the son of real estate tycoon Fred Trump. Fred Trump's business success not only provided Donald Trump with a posh youth of private schools and economic security but eventually blessed him with an inheritance worth an estimated $40 million to $200 million. It is critical to note, however, that his father's success, which granted Donald Trump such a great advantage, was enabled and buffered by governmental financing programs. In 1934, while struggling during the Great Depression, financing from the Federal Housing Administration (FHA) allowed Fred Trump to revive his business and begin building a multitude of homes in Brooklyn, selling at $6,000 apiece. Furthermore, throughout World War II, Fred Trump constructed FHA-backed housing for US naval personnel near major shipyards along the East Coast.
The rich are disconnected from the rest of us because they eventually, the longer they are rich and pass on wealth to their heirs, lose problem solving skills, because for them all problems have the same solution, throw money at it. Trump solved the myriad problems of constructing a skyscraper by hiring a very competent general contractor, and I suspect further, this contractor has very good problem solving skills, as do most all sub–contractors and skilled workers. The Donald didn't build the building, his money paid to have it built, much like the Hollywood couple paid to have their house built. The fact that neither he nor the public is able to distinguish this difference these days is troubling for society.
In fact, the way capitalism awards power and decision making to people of blind ambition and greed rather than people of skill and knowledge, is why society is becoming decadent. Decadence can be readily understood by studying the bark beetles in the forest.
Bark beetles are endemic to the forest, the little bugs are part of nature's decomposition process, turning decaying wood to fertile soil. But as man's economies–of–scale greed creates vast clear-cuts, and those clear-cuts result in increasing winds and blowdown along the edges, the beetles propagate to pandemic proportions, overwhelming nature's ability to keep balance. Warming global temperatures exacerbate the propagation because winters don't get cold enough anymore to kill off the little beetle pups, pupa. When that happens the very complex dynamic biological process known as the forest, starts to die off en masse. The trees which literally do the heavy lifting of converting sunshine into air to breath, soil to grow and water to store up and disperse, are now dead or dying and so more death follows as the lesser majestic flora succumbs to the harsh elements, leaving the critters foodless and homeless, and eventually they are ecological refugees.
The beetles have their way, oblivious to the futility they leave behind. Their party doesn't last forever. Nature intervenes with biblical apocalyptic fire, the forest burns, the parasites are consumed almost entirely and eventually the forest renews itself and–us.
Similarly, when corrupt parasitical politicians and corporations are allowed to get away with stealing, fraud, misappropriation of public funds, with political assassinations, with mass murder, with immoral and illegal wars for profit, regime overthrow for resource confiscation and to protect the dollar, and as a result  they get materialistically richer, then this grotesque activity emboldens others who may have been hesitant to plunder and exploit, and thus a pandemic of parasitical politicians and corporate heads rule the land, not because they are more intelligent and work harder, but because they have discovered the ability to not give a damn about the insidious consequences of their actions, they are stupid sociopaths manipulating and exploiting a financial system corrupt in its inception.
It's kind of a inverted survival of the fittest outlook.
A few examples, unwittingly, are supplied by a former neighbor of mine, we all lived in a remote community, more than 150 miles from the nearest small town. Such a lifestyle requires and develops self-reliance, innovation and problem solving skills. For instance, one trip from town my friends truck came to a grinding halt after he hit a pothole in the logging road and every stud on the left rear wheel sheared off. What to do? My friend, who has been in precarious situations many times before, automatically understood the resolution to our dilemma was going to have to come from us. There were no phones, no outside help, nobody else on the remote road.
Since each wheel had six studs and lug nuts, he surmised he could rob one stud from each wheel and pound them into the wheel with none, thereby every wheel would have at least five studs and lug nuts; it took some work and we had to improvise some tools, but we succeeded to make the fix and then we had to take it easy on the way home–but we made it.
That's problem solving at its finest. Most people, especially rich people, would solve the problem the usual way by paying someone to fix the problem for them. This reliance on money to solve problems is one of the reasons the spoiled brats who ascend to ruler positions within our government and corporate boardrooms–yes, I realize I'm being redundant here–seem incapable of coming up with intelligent and equitable solutions. We spend ever more money to get reduced results. The money goes to making banksters and warmongers richer, the global blowback from such stupid, selfish, unwise polices cost the taxpayers even more and eventually the host taxpayers are consumed by the parasites–our financial viability is choked off and dies.
The rich rulers are not smart enough–by themselves–to trick even stupid people to vote for them or their hand picked politicians, but they are just smart enough to hire public relations/marketing firms, stocked with college graduates in psychology and sociology, who have learned how to trick people into buying useless shit, including useless ideology.
So this is how stupid people rule, by money, they hire people do their problem solving for them–and intelligent, well informed citizens are their biggest problem (see George Carlin's American Dream) and they know it which is why they absolutely have to control the media. They may be stupid, but they're not fools.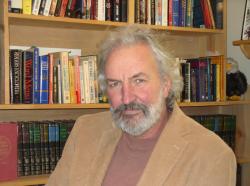 Lee is an author who lives with his wife and near his children and grandchildren in the Pacific Northwest, draws substance from a rather unique chapter in his lifestyle, raising a family in a remote wilderness valley in north central British Columbia. (lee@youtopia.guru) Find Out More >>
Reader Interactions