004 Crude Oilmen in Syria: Murdoch, Rothschild and Cheney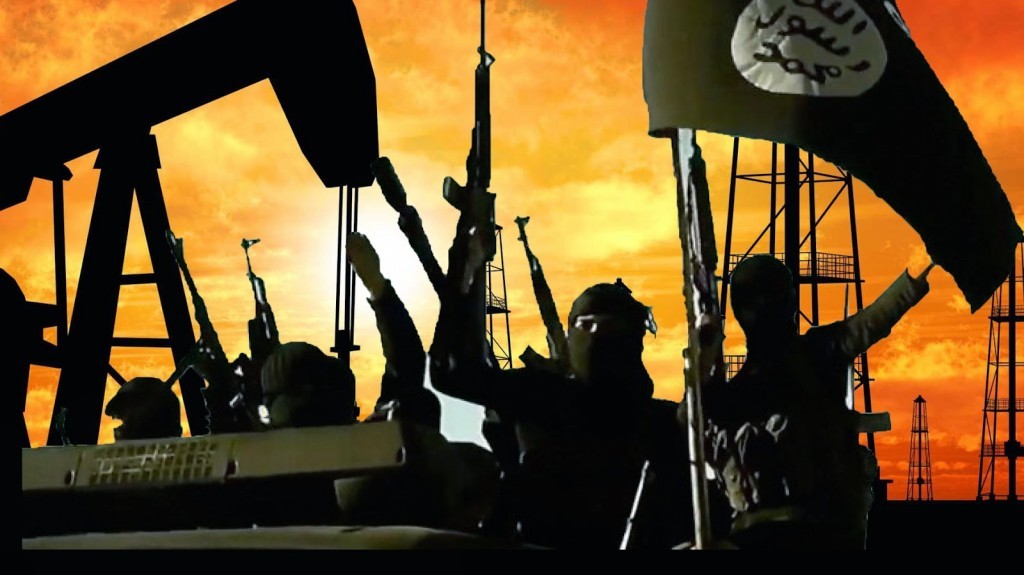 With so many people obtaining their "news" from mainstream media is there any wonder few people know that Fox's Rupert Murdoch is a business partner with Lord Jacob Rothschild and Dick Cheney in a shale oil venture in the Golan Heights, i.e., Syria, captured by Israel during the Six-Days War of 1967?
When I stumbled upon this news a few years ago and seeing it was already old news (2010), I was moderately shocked to realize no other media in the U.S. had reported it. I understand Fox not reporting it, after all, Fox is fairly unbalanced. Most of their anchors, pundits and hosts graduated from the Joseph Goebbels School of Broadcast Journalism. They do, however, get paid very well for following script and withholding real news such as this excerpt from from Energy–Pedia on November 24, 2010.
Lord Jacob Rothschild and Rupert Murdoch have invested in an Israeli venture to produce oil from bituminous-bearing rock (shale) in the Elah Valley in the Judean foothills. Last week, they acquired 11% in equal shares of Genie Energy Corp unit Genie Oil and Gas for a total of $11 million.
The Elah Valley is allegedly the location where the Hebrews' David slew the Philistines' Goliath, as "reported" in the bible's Samuel. But subsequent reports show another location of shale oil a bit more easterly, in the disputed Golan Heights. According to Craig Murray, a British diplomat and ambassador to Uzbekistan from 2002–2004 wrote in his own blog.
Israel has granted oil exploration rights inside Syria, in the occupied Golan Heights, to Genie Energy. Major shareholders of Genie Energy––which also has interests in shale gas in the United States (Colorado) and shale oil in Israel––include Rupert Murdoch and Lord Jacob Rothschild. This from a 2010 Genie Energy press release. Claude Pupkin, CEO of Genie Oil and Gas, commented,

"Genie's success will ultimately depend, in part, on access to the expertise of the oil and gas industry and to the financial markets. Jacob Rothschild and Rupert Murdoch are extremely well regarded by and connected to leaders in these sectors. Their guidance and participation will prove invaluable,'' said Pupkin.

For Israel to seek to exploit mineral reserves in the occupied Golan Heights is plainly illegal in international law. Japan was successfully sued by Singapore before the International Court of Justice for exploitation of Singapore's oil resources during the Second World War. The argument has been made in international law that an occupying power is entitled to operate oil wells which were previously functioning and operated by the sovereign power, in whose position the occupying power now stands. But there is absolutely no disagreement in the authorities and case law that the drilling of new wells – let alone fracking – by an occupying power is illegal.

Israel tried to make the same move twenty years ago but was forced to back down after a strong reaction from the Syrian government, which gained diplomatic support from the United States. Israel is now seeking to take advantage of the weakened Syrian state; this move perhaps casts a new light on recent Israeli bombings in Syria.
This is more evidence that all wars are banksters' wars and the banksters own or have controlling interest in the mainstream media. Their need to control the meme, to frame the discussion on geopolitical events is precisely why they pay their carnival barkers so much.  The United States' ill–conceived attempt to overthrow Syrian President Bashar al-Assad by arming and training "moderate" Syrian rebels for that cause has, of course, inspired and expanded ISIS. But is the Syrian mess really about oil?
Craig Murray updates his earlier post with this article sourced from Global Research, December 08, 2015.
The Times (of London) today (December 5) carries an article on ISIS' oil interests, Syria and Turkey. Nowhere does it inform its readers that the owner of the newspaper, Rupert Murdoch, has a vested interest in this subject through his role and shares in Genie Energy, a US/Israel company granted oil rights in Syria by the Israeli government. Dick Cheney and Lord Rothschild are also shareholders.

No, they really are. This is not a conspiracy theory. It is a conspiracy.

That Israel should grant oil rights within Syria is of course a striking example of contempt for international law, but then that is the basis on which Israel normally operates. Of course Genie's share value will be substantially boosted by the installation of a neo-con puppet regime in Damascus which can be bought to underwrite the oil concession granted by Israel. Contempt for international law has been the single most important defining characteristic of neo-conservatism, (and neoliberalism). I never thought the UK government would make the withdrawal of its support for the concept of international law explicit, as Cameron has done by removing the obligation to comply with international law from the Ministerial Code. That is truly, truly disgraceful. But to return to Murdoch's oil interests in Syria, it seems to me a fundamental flaw that when Fox News, Sky News, the Times, the Sun and Murdoch's numerous other media outlets bang the drum for Western military action in Syria, there is no requirement for the consumer of this propaganda to be told that the outlet is pushing a policy in line with the financial interests of its owner. Even for those actively seeking information, there is no register of the interests of media proprietors.
You may have noticed that I highlighted "neo–con puppet regime" in Murray's article above, that's because our current presidential campaign season is going to ultimately produce, after much theater and immense profits for the corporate media, a neocon/neoliberal puppet regime in the U.S.A., just as it has most all previous elections–duopoly be damned.
You also may have noticed that Murray names Dick Cheney as another partner in Genie Energy, surprised? I bet not.
At present, pump gas is relatively cheap compared to the $5.00 highs just a few years ago. While low gas prices is welcome relief for most people trying to stretch their inflated Federal Reserve dollars from paycheck to paycheck,  Wall Street speculators would much prefer larger dividend checks in return for their "investments" i.e., their hard work pushing computer buttons, moving conjured money from one account to another and skimming profits from the transactions. The lower prices are attributed to an "oil glut" on the world energy market, but many experts believe the low price is a geopolitical ploy by U.S., Europe, Israel, Saudi Arabia and other OPEC–-U.S. petrodollar devotees to crush the economy of Russia, a country heavily dependent on oil exports, to protect the U.S. based petrodollar and to control the numerous pipelines competing in the Middle East region. For sure, Murdoch, Rothschild and Cheney are not the only crude men manipulating religious extremists for their own personal gain. In Wednesday's International Business Times, (December 9, 2015), Alessandria Masi reveals varied interests in the Syrian/Turkey conflict, that could escalate into World War III if the sociopathic leaders continue to dominate the discussions and set policy.
BEIRUT––Oil has long been the dark, viscous gold fueling the Islamic State group's vicious insurgency. As the group known as ISIS has captured broad swaths of Iraq and Syria, it has financed the purchase of arms and recruits in large part by seizing fertile oil fields, harvesting revenues reaching $2 million a day, according to American officials.

This lucrative expansion has unfolded despite a formidable coalition of international powers officially committed to halting the trade. The constellation of interests that has enabled ISIS to evade the pressure and sell its oil has come under renewed scrutiny in recent weeks, amid recriminations over the downing of a Russian fighter jet by Turkish forces near the Turkish-Syrian border.

Since Turkey shot down the Russian warplane on Nov. 24, the two countries have accused one another of capturing some of the spoils of the ISIS oil trade while failing to follow through on their pledges to eliminate the militants.

Russia has accused Ankara (capital city of Turkey) of shooting down its aircraft to protect Turkish oil interests inside Syria: In Russia's accounts, the Turkish government has allowed ISIS to sell oil inside Turkey because relatives of Turkish President Recep Tayyip Erdogan are directly involved in the trade. Turkey has denied such accounts while accusing Russia of profiting from ISIS' oil sales.

Whatever the merits of these dueling claims, experts say the accusations highlight a decisive gap between official goals and the messy reality on the ground: The international effort to starve ISIS by denying it access to oil markets has been undermined by the hunger for profit among officials who share proximity to the high-value commerce, and who are aided by ordinary people trying to eke out an existence in a conflict zone.

The claims surrounding Turkish involvement in ISIS' oil trade have focused on Turkey's President Recep Tayyip Erdoğan's  son, Bilal Erdogan. The 34-year-old is one of three equal partners in the BMZ group, a major Turkish oil and marine shipping company, which the Syrian government has accused of buying ISIS' oil.

Syrian Information Minister Omran al-Zoub reportedly alleged Friday that ISIS' oil fields in Syria and Bilal Erdogan's company share a direct link: "[ISIS'] oil [in Syria] is delivered to a company that belongs to the son of Recep Erdogan," he said. "This is why Turkey became anxious when Russia began delivering airstrikes against the IS infrastructure and destroyed more than 500 trucks with oil already."
If there is indeed a "glut" perhaps the crude being pumped out of Iraq is adding to the oversupply. But that can't be, Iraq wasn't about oil, it was about weapons of mass destruction, right?
In Youtopia, I write about James Baker III brokering an oil deal between Hunt oil of Texas and the Kurds of northern Iraq, here is a Wikipedia list of the now renamed Iraq Petroleum Company.
IPC has ceased operations, but the company "Iraq Petroleum Company" still remains extant as a name on paper, and one of its surviving associated companies – Abu Dhabi Petroleum Company (ADPC), formerly Petroleum Development (Trucial Coast) Ltd – continued with the original shareholding intact until January 2014.  Operations are carried out by the local operating company – The Abu Dhabi Company for Onshore Oil Operations (ADCO) – jointly owned by ADNOC, and the ADPC shareholders : BP, Royal Dutch Shell, ExxonMobil, Total S.A. and Partex; reflecting the historical make-up of the Iraq Petroleum Company.
In one of those news events that comes and quickly goes, some of us might have noticed headlines about record oil exports from Iraq. Those news stories, at least the ones filtering into the mainstream U.S. press corps, didn't mention what companies were operating in Iraq, but readers here now know. Here is an excerpt from Reuters, December 1, 2015
BAGHDAD: Iraq's oil exports rose in November to a decades-high average of 3.37 million barrels per day (bpd), from 2.7 million bpd the previous month, the oil ministry said on Tuesday. November's exports came on the back of average production of 3.66 million bpd, also the highest in decades, according to oil ministry spokesman Asim Jihad. He said all exports were from Iraq's southern ports, with shipments from Iraq's north via pipeline to Turkey's Ceyhan port completely halted for the second straight month. Northern Iraq is producing about 600,000 bpd. Iraq's semi-autonomous Kurdistan region has ramped up independent oil sales since mid-June while cutting allocations to Iraq's state oil firm State Oil Marketing Organization in an escalating dispute over export rights and budget payments. Revenue from the country's November sales totaled $3.67 billion, with the oil sold at around $36.42 per barrel, the spokesman added.
There's far too much information on oil and people willing to spill other people's blood for oil to encapsulate in one article, but be sure, Israel is not denying they are drilling, fracking, in the disputed Golan Heights. This is an excerpt from an article by Sharon Udasin of The Jerusalem Post, February 16, 2015.
The project involves three years of exploration for conventional oil, north of Nahal El Al near Moshav Natur, a former kibbutz on the southern Golan Heights. Drilling was set to begin at a Golan Heights oil exploration site in the late night hours of Monday, the company announced that evening.

The project, which is being implemented by Afek Oil and Gas, involves three years of exploration for conventional oil using up to 10 wells.
Afek is the Israeli division of Genie Oil and Gas, the company Murdoch, Rothschild and Cheney have invested in.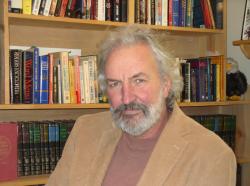 Lee is an author who lives with his wife and near his children and grandchildren in the Pacific Northwest, draws substance from a rather unique chapter in his lifestyle, raising a family in a remote wilderness valley in north central British Columbia. (lee@youtopia.guru) Find Out More >>
Reader Interactions